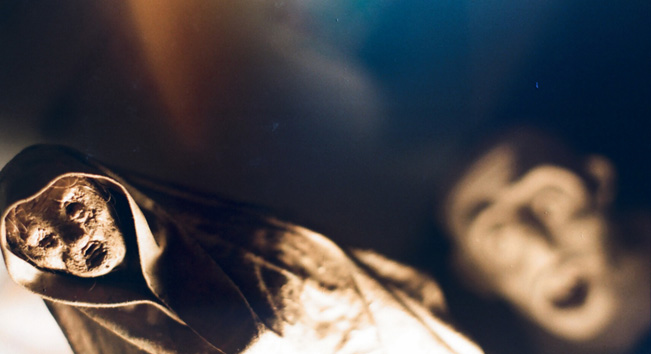 Those who work with creativity – no matter which area of human knowledge it is oriented to – know how much difficult the process can be in order to get to the final result. Many are the factors for this to happen. In the case of the cinema this is something that can take months, maybe years, until the final work is already on the big screen and the result is exactly the way its creator intended. This can go to a higher level when we know that making films is a collaborative art, made with team spirit, with some decisions not always in the hands of the director – this great artifice responsible for a cinematographic work. And this of course can create a huge amount of anxiety on the creator.
During the shooting of her film Living Statues, director Mirrah Iañez went through the very same process experienced by many filmmakers around the world: she had to wait. And it was during this period of time that Mirrah put things out not only about what she was feeling  but also on what and how she saw her themes and her characters.
Still in College the director took pictures of wooden-made figures trying to illustrate the universe of her film and a character study as well – even though they still existed in the work and had been incorporated in the final cut. "It was the way I found to pour out this waiting frustration", says Mirrah.
These pictures here were taken with an analogic 35mm camera (yes, it's still possible) and, far from being a simple exercise on framing and lighting, they reveal the state of mind of the young artist as well as her very private vision towards the subject matter – they are very poetic and expressive pictures that now were in the hands of one single person. And the way the pictures relate to the film is truly impressive. Continues the director: "I've made these pictures analogically between the two intervals of shooting Living Statues. They are the result of an anxiety of not being able to see the rushes, of having all those images in my head and not being able to put them onto the screen. Of not accepting that a film is not like a text, or music… that the filmmaking process is a torturing one. This is the entr'actes of Living Statues."