Traffic Manager is of Paramount Importance
By Vitor Hugo Ferreira
Have you ever heard of Traffic Manager? The profession is relatively new in the market, despite many that do the job, even though without the adequate professionalism. Data gathering and its appropriate management are part of what a traffic manager does. Essential figures for understanding the behavior of your audience, as well as determining the best results. Building adequately a qualified traffic. The traffic manager has a great responsibility in the company. The work is strategically thought of in order to boost sales. Its main function is the creation and management of engagements aimed at digital marketing. Bot in digital platforms and in the access the public has on your landing page (that is, your home). The responsibility can extend to managing the budget destined to marketing. Be it about paid ads by click, registering or product sale. Focusing mainly on Facebook Ads and Google Ads. Besides it is necessary to test the different campaigns to identify key points so as to have better conversion. Therefore making available periodic reports with a general and detailed overview as to results. When we talk about digital marketing it is of paramount importance to talk about results. Data analysis and measuring are fundamental topics to adequate to your strategies. It is necessary to know what is working and what is not, therefore promoting the overall adjustment. 
Among the many functions we have:
Direct work with managers and presidents to define the budget for campaigns, validation concerning projections and result analysis;

Weekly reports to update figures and ongoing campaign results; 

Routine followup of conversion rates of all channels, as well as sales pages;

identifying and budget planning as to the cost per client, with the appearance of new leads;

Building up a strong relationship with the qualified client, meaning the ones more able to do business with.
If you do not understand how important traffic is for your brand, we advise you to go back a few yards. We consider him/her one of the pillars for the structure of your business. The traffic will be responsible for gaining new clients, followers, readers, whomever you wish to attract.
The audience that goes to your page says a lot about your brand position in the market. And the manager is there to analyze and follow this behavior. By accessing your page the target audience is looking for one thing and one thing only: identify if you can help him/her.
Well then, all your work and planning will certainly generate an answer and a result. With the analysis of this data it is possible to understand what mistakes you've made and what target you've hit in your proposal.
Despite having two types of traffic our focus is not organic but on paid content. Paid traffic is obtained by advertising or publicity with a paid ad. One of the examples are the paid banners shown on partner sites. Meaning, you create a campaign and pays for broadcasting it. It can either be a fixed value or with a cost when the client hits the button on your ad.   
Some companies are naturally distasteful with this possibility. Nevertheless it is a good way of achieving results. The question is on how to do quality distribution. 
In order to obtain the expected results of your campaign it is mandatory to create a firmed planning on relationship with your audience. This relationship must be treated as a key point, you must know your persona and promote the best experience. Having said this it is important: 
Create a content plan;

Create a media plan;

Identify which campaigns will be pushed;

Select the campaign where the ads will be aired.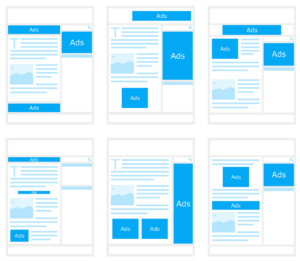 Because of his/her strategic vision the traffic manager corresponds directly to your sales growth, once he/she is able to identify the main points that work inside the campaigns. Without a data analysis hardly ever a marketing campaign will bring assertive results.
The created ads are strategically targeted at your segmented audience. See that there is a great difference between ads broadcasted on television, which therefore reach millions of people – even though quantity does not mean quality.
To create your ad you must choose key words like you do, for example, on Google Ads. Meaning that the marketing campaign will be directed towards those who are looking for that product/service. Why not pay and personally introduce yourself to the people who are seeking for you?
The bigger the segmentation of your audience the better the chances are so you'll speak to them. Promoting a better identification with the brand. So as much as people engage with your brand then credibility and trust will rocket.Only with a qualified traffic it's possible to strengthen the image of your brand.
Qualified traffic grows considerably the chances of selling more. The adaptation of a marketing strategy will only be possible when you identify the data. Let's see a practical example: let's say you are promoting a product directly towards men. You realize that in your list of users there are 5,000 people, divided in 3,000 men and 2,000 women. Despite the bigger number of men there are still many women. 
This way you can adapt the strategy being able to focus the message towards you male audience, therefore generating a list of more qualified results. Creating this way a bigger opportunity for better business. 
As we see it a qualified audience will generate qualified clients. When they pass through the sales funnel they will have a better knowledge of your product/service in order to buy it. This promotes better quality for sales, besides a bigger ticket. The buys will take it for granted that the aggregated value is of importance not the price per se. 
The measures and result measures must receive the very same treatment in relation to planning. It is necessary to follow all the campaigns or actions in the digital marketing – from start to finish. 
The professional must do his/her work in an efficient and assertive way, therefore guaranteeing the results presentation and indications of possible analysis and strategic modifications. It's a guarantee not only in order to avoid loss of budget but also a sales growth promoted by qualified traffic.   
Vitor Hugo Ferreira helms the blog Send Pulse, focused on Digital Marketing.