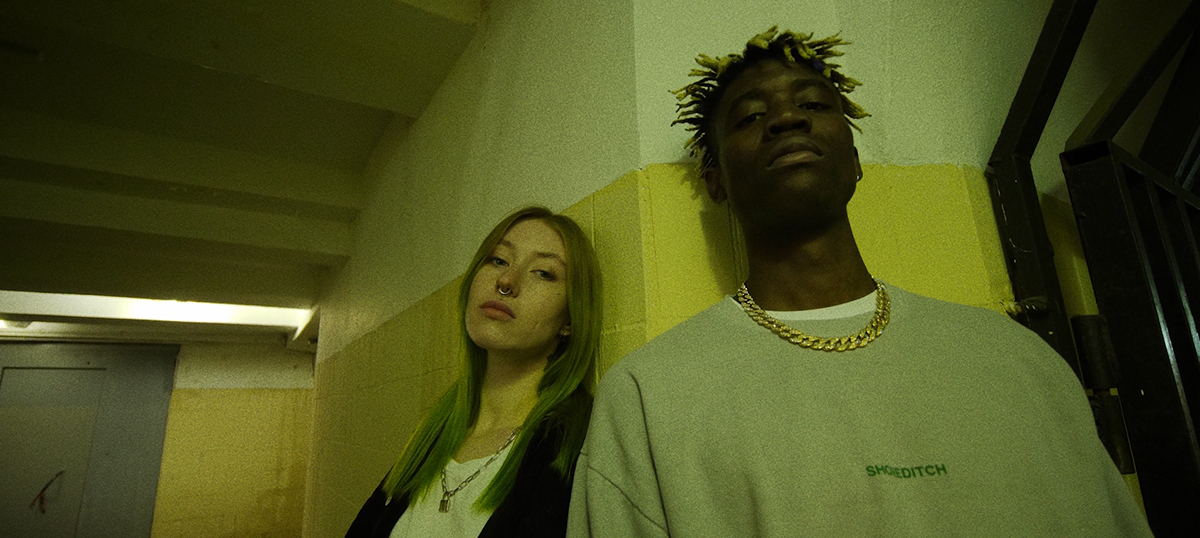 "We used to joke around here that O Máximo (The Best of Me) was our quarantine work, as much as it was Elzo Henschell's", says producer Janaina Zambotti – who took care of all details concerning the production of this new music video for the Brazilian street singer/songwriter who has been gaining notoriety in the mainstream media and leaning on as one of the great talents of the alternative musical scenery in Brazil. For those who do not know Elzo Henschell, he was born in the small town of Santana do Parnaíba, in the state of São Paulo, and has been playing for quite some years in the streets of São Paulo capital making a mixture of rock and roll and blues which has been enchanting the people who follow his work throughout the avenues and corners of the city. Invited by Banco Itaú in 2015 to be a part of an institutional film talking about the sound in the streets – independent artists who seek their space in the most democratic of all stages –, Elzo has gained a one-of-a-kind condition for singers whose origin equals his, meaning the sidewalks of a great metropolis. It didn't take him long to be invited for other works, like the TV series Seeking Buskers (2017-2019), by Edu Felistoque, which paints the everyday life of such musicians. Because of that Sincronia Filmes ended up discovering Elzo's talents, making three official music videos in a roll for the young artist and signing an exclusive contract with him that will extend itself to other works in the making at Sincronia – one of them the shooting of a small tour for the release of his first official album, still in preparation. "This tour would happen this year, in 2020, but the pandemic obliged us to change plans and wait for it to happen in a few months ahead", continues Janaina. This, however, did not prevent the production company and the artist from keeping collaborating together, albeit from home, like many professionals from the area who were affected by the pandemic. 
The origins of O Máximo (The Best of Me), according to Elzo himself, come from a few years ago. "I was playing in Rio de Janeiro and I remember that, in that day in particular, I had not make any money at all. One day before, Alexandre, one of the guitarists in the band I play there today, got in touch with me asking if I were interested in testing for vocals for the act, before I was in it. I did it, and it was great. The lyrics for O Máximo (The Best of Me) were composed on that night, a little after Rock n' Rio (which Itaú took Elzo to), and, together with this gang, who only played the instrumental part, I sang and performed. It was scary as hell, but it was a very personal and confident lyrics for me (I kept thinking, I need to give the best of me, the best of me), and, when I returned to São Paulo, we recorded an EP with it." 
"Elzo then sent a sample of the song to Emanuel (Mendes, director and owner of Sincronia Filmes), and who had previously done for Elzo the video for Adulterated Generation using stock footage only", continues Janaina, "and so we decided to go on with this same approach", she says, "because, in the end, we couldn't go out to shoot the scenes due to the lockdown." And following Elzo's requests, who told director Emanuel Mendes his desire to "tell a story" with the video, Mendes searched again the stock footage websites and found out just what he needed, a series of images of a couple – not by chance a black guy and a white girl –, made by CottonBro, the supplier for this kind of footage for audiovisual professionals in general, and from where he could assemble the puzzle of his story: "Emanuel respected both Elzo's desire as well as his own sensibility, just as he had done with Generation, so nobody relinquished their art", continues the producer. Just as it is, both the song and the images that form O Máximo (The Best of Me) are a perfect union of sound and image – always bringing this influence from the cinema which is the basis of Emanuel's work –, and also this possibility of opening up to the various interpretations the viewer wants to see in the clip.
Check out the final result below: