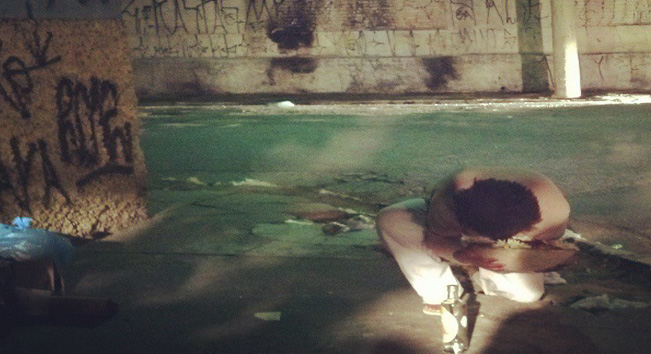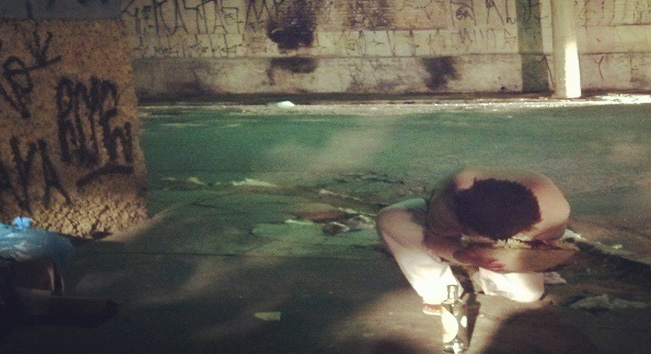 Hey ho, let's go give some hand to the good folks at Ovo Frito Filmes – the HQ of young director Mirrah Iañez and her gang from Anhembi Morumbi University. They've got a new project coming along (post-Living Statues, all ready for the première) called Bumba Bumba, a 10-minute short film which will be their concluding project in the Film and Cinema studies at College. And for that Mirrah and her team have decided to put the project on Catarse.
For those of you unfamiliar with Catarse, this is one of the many crowdfunding websites around the net – works basically through the help of family, friends, friends of friends, or simply individuals who are touched by the project's idea, and this might not necessarily be a film, but also a theater play, an LP, a party, a cultural event. The term is usually described for actions done especifically on the internet.
The crew needs R$10,000,00 to conclude the project – the story of the film, as is usual with Mirrah, is again very political and controversial, and the director wrote the script all by herself. In opposition to Living Statues, which is more poetic, more delicate and subtle, here hell breaks loose. It's Mirrah's most experimental work, and we're talking about a director accostumed to breaking the rules and pushing the envelope concerning film language. It's the story of Escorel, a young man who, one day, disillusioned with life, sits on a square bench and suddenly turns himself into a street beggar. During the night the city changes and he decides to seek for food. On a corner he finds an offering: he does not think twice, catches the food and takes it to share it with his friends. There he will find his humanity again. The storyline echoes a real one, inspired by Carlos Garbonel, who was even interviewed on television.
The whole film crew is already formed – including our kid Francisco Costabile who will edit the film, just like on Living Statues. Mirrah and her team have already scouted locations as well as interviewed people who look after street beggars and homeless individuals (it's curious to note that the story also echoes another one being produced by Sincronia, It's Almost True, albeit on a very different level). The director's vision is to provoque, stir up a debate about a subject matter many many times ignored by most of us.
It is easy and quick to donate, it only takes about 15 minutes. Just hit the green button with the saying "SUPPORT THIS PROJECT". After that just sign up, choose how much you'd like to donate, review your data, prove you're not a robot and choose your means of paying. The coolest thing about it all is that, once you're supporting the project, you will also receive some awards and prizes, like the soundtrack, a DVD and a T-shirt. To help, just click on the links down below and maybe it's a Bumba Bumba.
Links para divulgação:
Catarse: http://catarse.me/pt/curtabumbabumba
Facebook: https://www.facebook.com/curtabumbabumba