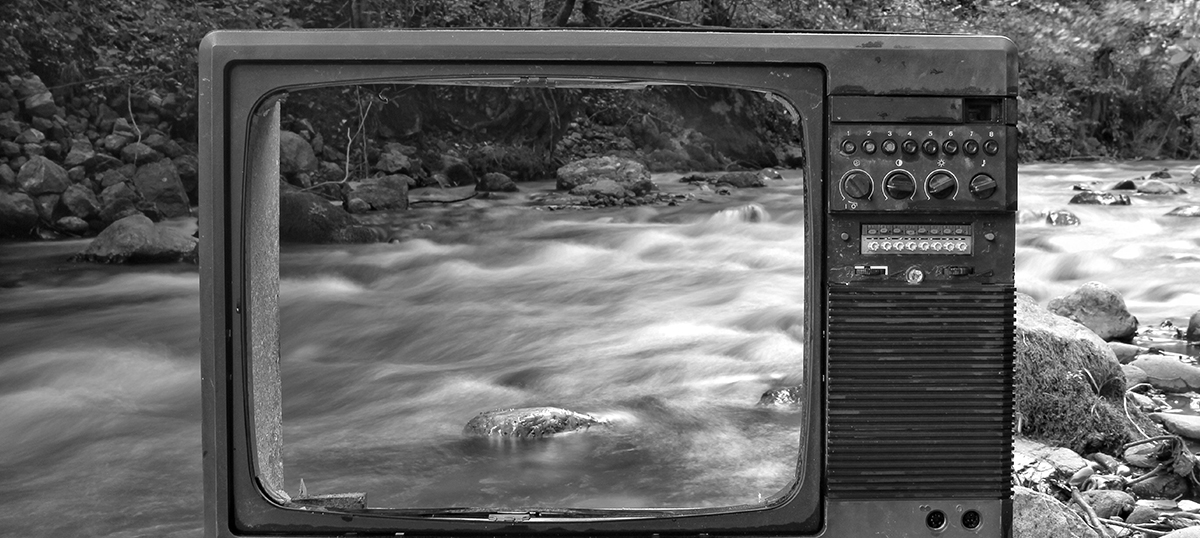 A Film Can Impact in Various Ways. But You Need to Know How to Do it and How to Show it.
We have never used video and moving images so much as we do nowadays (and that includes GIFS; animation; live photos, etc) in order to express ourselves, both artistically and professionally. Photo cameras which also shoot are rivals to the cinema ones, and are most of the times used (and preferred) even for big productions, given not only to their quality but also the facility of handling and lightness of the equipment. Cell phones are coming more and more with powerful cameras allowing us to exercise and develop our creativity in ways that some years ago this wouldn't be possible. Today we (almost) have a mini studio in our pockets – it's only necessary to get it out and hit the button to start shooting/recording and make images. Apps of all sorts help us out to give shape and finish off our videos and photos, making the expression even more powerful. Besides, when it comes to showing what we've done sophisticated monitors with bright luminance make us see all the details in a unique way.  
We are not going to discuss image texture or the number of pixels because this is not the case here. "Today", says director Guilherme de Almeida Prado (from The Lady from the Shanghai Cinema and Whatever Happened to Dulce Veiga?), "images sort of mix themselves up, since the quality is very high and manufacturers basically work the same way; where a quality image begins and where the lack of it ends practically does not exist anymore. Almost all cell phones, cameras and video recorders already shoot in 4K (some of them even shoot in 8K), so everything will depend upon what, and how, you, as a professional, will be able to express yourself", he says. And here we come to the topic of this post – having a super equipment at our disposal but not being able to use it or explore it adequately is the greatest challenge. Otherwise we are in danger of being reduced to the picture that illustrates this post: a very high quality image being shown on an old or antique screen. Or, in other words, do we really know how to use the technology at our disposal, especially when it comes to work?
There is no doubt that using video is one of the most efficient tools for a company, brand or service to communicate with its audience – and this has been used by many professionals in various platforms, not only on Instagram, where the traffic is bigger and more needy. The impact of an audiovisual product, when it is well-made, can boost the business and increase sales by miles and miles away. "And the cool thing is", states producer Janaina Zambotti, "with cinema techniques that were only restricted to professionals who had a lot of money some time ago. Today we know that we can produce quality content without necessarily blowing you budget in fortunes", says Janaina. "Even the advertising world had to adapt to this new standard which, we hope, has come to stay. Many agencies and/or production companies use cell phones, and the way they have been producing their audiovisual products have adapted to this format", says Janaina. "It's a revolution as big as the arrival of the 16mm film, years ago, during the cover of the First World War", completes Guilherme.   
"The advertising has always stolen (that's the term) ideas coming from the cinema", continues, "just see the enormity of commercials imitating cinema techniques, concepts from films and/or parameters inspired by them. And the internet, with its different timing from that of the 30 seconds from television, for example, has allowed that agencies and production companies to create media content with a broader time and more deepening which was totally inexistent in the traditional advertising (see some YouTube advertising, for instance, which goes beyond the 3 minute duration)." By doing this it also changes the way you do it and how you consume an audiovisual product. "They have become more sophisticated", says Janaina. This, in itself, is some way of knowing how to utilize an audiovisual product to reach your audience, it doesn't matter where they are – in the movie screen, TV screen, or even in an app like YouTube. "Each media will demand its own language", continues Janaina. "Instagram has allowed the appearance of the 15 second videos, that a lot of brands use, or want to use, because they know about their communication efficiency. And YouTube itself has copied it, with the so-called Shorts (which are basically the same thing under another name)."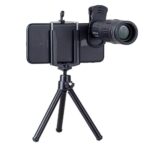 All this, of course, is part of the experience one wants to pass. "Some cameras", explains Henrique Oliveira, a free lance photographer and cinematographer who has collaborated for Sincronia Filmes, "like the so-called action cameras (GoPros, for instance, with their wide lenses) can give an epic tone to the images that most of the times the simplest of videos – of a trip; a family barbecue – becomes a truly exciting work", he explains. "Sometimes we do not even want to give that impression but the equipment already has those technical characteristics (the lenses help out in this impression). It's up to you, if you're doing a professional work or not, realize how you're gonna use that material – if only to show your friends/family, or if it's going to be a part of a portfolio (and here's a tip: even the family barbecue can sometimes become a portfolio, depending of the way it's done", jokes Henrique).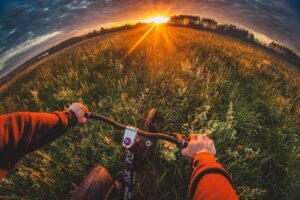 Language is also important and is a part of the entire package. "If you're gonna give a cleaner appearance (which most of the times is the language of advertising) to your work, sometimes it is necessary to do it in a studio, with controlled lighting", states Danilo Apoena, a fashion photographer who has made the divulging stills for the short film Amarar (2008). "This way you not only captures exactly what you want, but also if it's necessary to change and/or redo things, conditions will be easier for that – different, for example, if you are on location, without the light and weather control." Even less sophisticated cameras can also be a part of language and form. "It should be forbidden to give the example of the Dogma films (the Nordic film movement which followed some rules different from the ones of big studio films. Some of these rules were recording with natural light; semi-amateurish actors; non-use of music, among others), but it is impossible", continues Henrique. "The dirty aesthetics , the handheld camera, almost to the point of craziness, gave the tone and pace for this movement – and influenced half the world. Even in Brazil there were some directors who got influenced by these films, like the one made by Roberto Moreira, Up Against Them All (2004), which had basically the same style.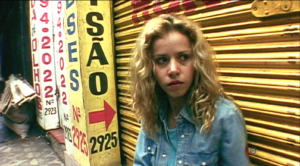 But it is obvious that behind the whole apparatus and equipment to produce an audiovisual product, there are people behind them – and they are the main responsible for giving a final form and shape to a project. "Everything will depend on your sensibility", says Janaina. "If we take the example of the advertising campaigns created for (the Brazilian child health care startup) Baby Care, which is our client, we will need to have the sensibility to perceive we can not use strong colors; they need to be suave and beautiful, since we are dealing with a company aimed at mothers and their babies. On the other hand, if you're working with a company like Fenabrave (like the institutional/advertising films Sincronia did for them), whose business is the car sector, we will have to work with a different approach, using speed, a fast editing, so the project can have the client identity.    
All these are concepts, aesthetics and formats that will structure your work. And provide the final impact which goes: touch your audience (in the case of a film for the cinema); help in buying decision and/or consume (an advertising film); make people see a brand/business/company with different eyes (in the case of corporate and/or institutional films), and reveal the way you, as a professional, work, or you, as a brand/business, behaves in the market. This time, walking hand in hand, and enjoy what each and every technology tool can provide, is essential and necessary to understand.