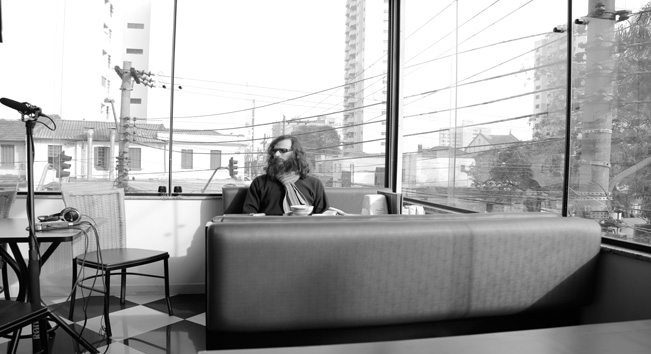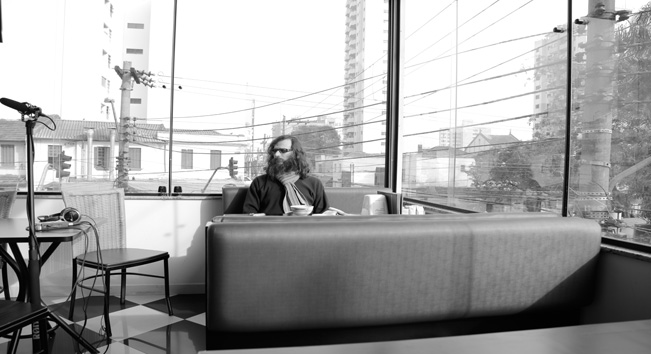 "You get very impressed at the concentration level of the actors – because, in my opinion, it's one thing to cry in order to sensitize your audience, but it's something else completely different, and even harder, to cry in order to make them laugh", says producer and production manager A. Nakamura, during the shooting of our webseries The Criers, in the Santa Cecília neighborhood, São Paulo downtown. "It's like doing comedy, but then you ask, "hey, isn't it crying? And isn't crying something majorly sad, meaning, don't we all cry when something really bad happens?"", says the producer.
Well, that was exactly the kick of the webseries: how to put characters in front of "sad" situations – revolving around good manners (or the lack of it), manias, vices (especially when these put us in a state of, well, crying), Brazilian politics (according to Nakamura is there anything more appropriate for crying than the latter?), and the culture abandonment –, but always shown under the point of view of humor? "You need to hold your breath not to cry, or laugh, at least during the shooting!", says Nakamura, originally from Taipei, in the Republic of China, and who's been living in Brazil for many years (he's been with the Sincronia team since its inception).
"We didn't rehearse, there was no formal prep", says producer Bianka Saccoman. "All the boys (Emanuel Mendes, Francisco Costabile and André Campos Mesquita, who directed the episodes) asked was, "You need to cry for real". And that's why, if you pay attention, it takes some time for them to cry, because they should have been in such a hard concentration level. But it ended up very fun. The people who've watched the edited episodes had the exact reactions we wanted: they would put their hands over their mouths, laughing, or simply, they would tensely laugh, sort of like agreeing with what they were watching (in the case of the politics episode, Voting is Mandatory).
The producers also knew one of the main challenges was timing. "Not only comedy timing, because they already had that", says Bianka. But timing concerning crying indeed – we had to have a balance since we were shooting for the internet, it was a webseries, where pacing is really fast", says the producer. "The essential thing", says Bianka, "was not reaching the lowest common denominator – cursing, rude jokes, that kind of thing which is very common on the net. That was not supposed to be the kick. You had to laugh. Or, best, you had to cry. But always elegantly."